3 Piece Silicone Spatula Set - Grey
Regular price
Sale price
$24.99 USD
Unit price
per
Sale
Sold out
Multifunction - Elihome 3 Piece Silicone Spatula set is great for cake, icing cakes, cupcakes, waffles, flipping eggs, pancakes, fold fruits into batters. Use as a scraper spatula, icing spatula, baking or mixing spoon and fits for heaviest batters. 

Premium Brand – Elihome 3-Piece Seamless Silicone Spatula Set is made with Silicone Rubber, BPA Free, and LFGB Certificated. Each spatula is heat-resistant up to 600°F, with no more melting spatula.

Easy to Clean – dishwasher safe makes your life easier. The one-piece seamless silicone design prevents the buildup of food and grime and makes cooking to be easier and healthier.

Flexibility – Each spatula is designed with enough flexibility to conform to bowls if scraping, strong enough to handle the toughest batters if mixing, and creatively shaped to easily handle a multitude of tasks in your kitchen. The ergonomically designed and velvety smooth handle will fit like a glove in the palm of your hand. 

Perfect for Non-Sick Cookware - From scrambled eggs to sautéing vegetables, Elihome dural and study food-grade silicone spatula will not scratch your favorite cookware. 

Lifetime Warranty – Elihome offer peace of mind for customer with a lifetime warranty.

3-piece Spatula Set: 1 silicone spoon spatula/spoonula, 1 large spatula, 1 small spatula/ scraper
Share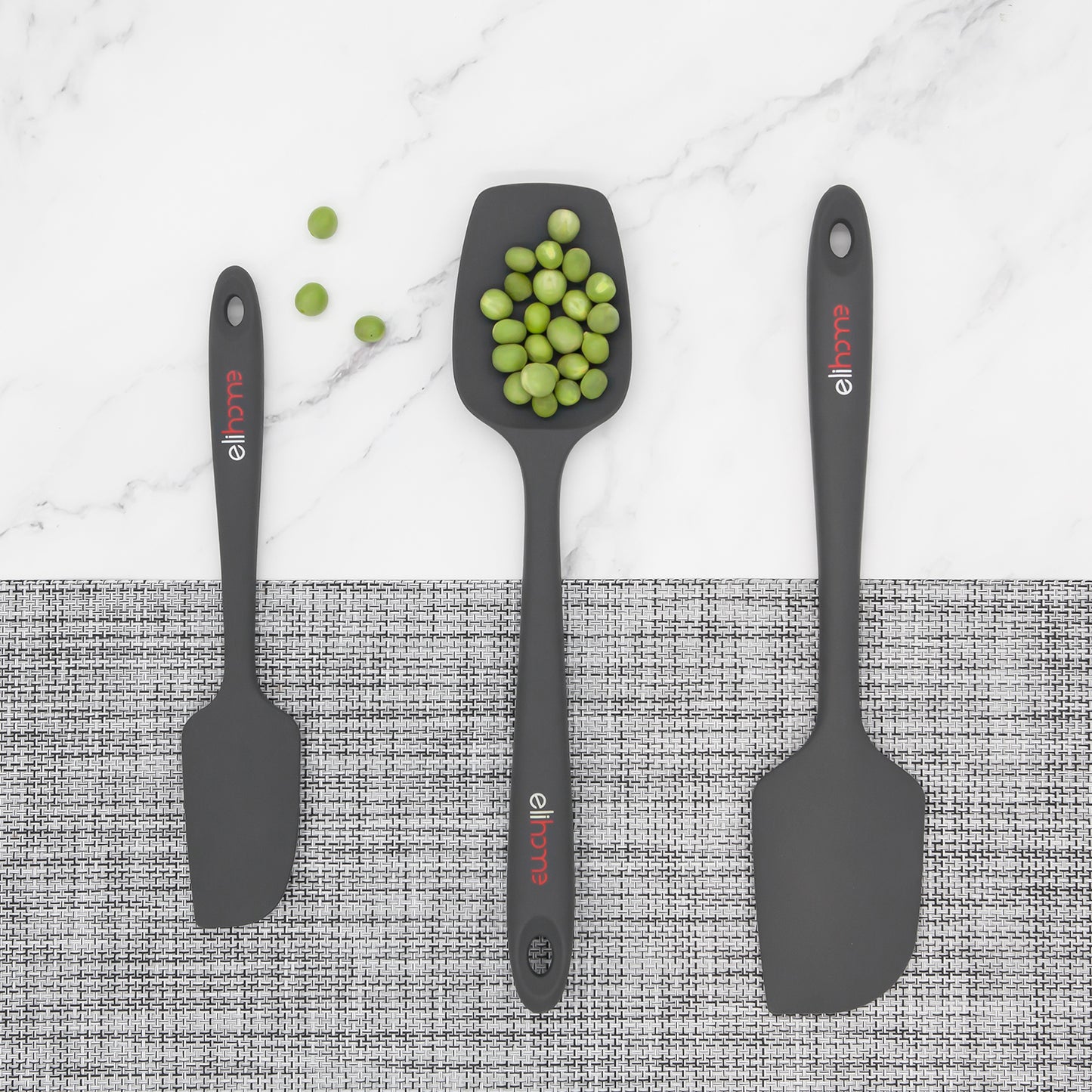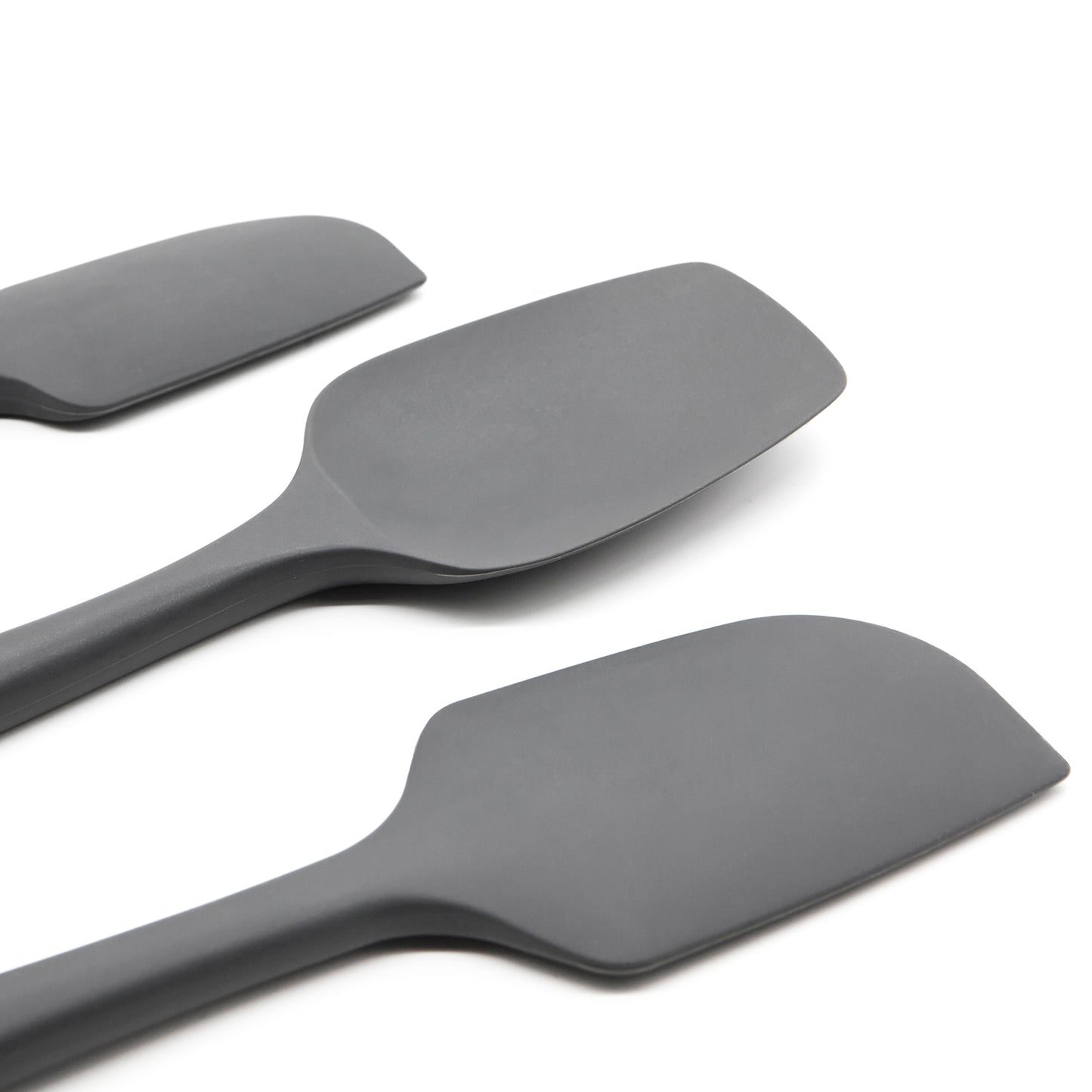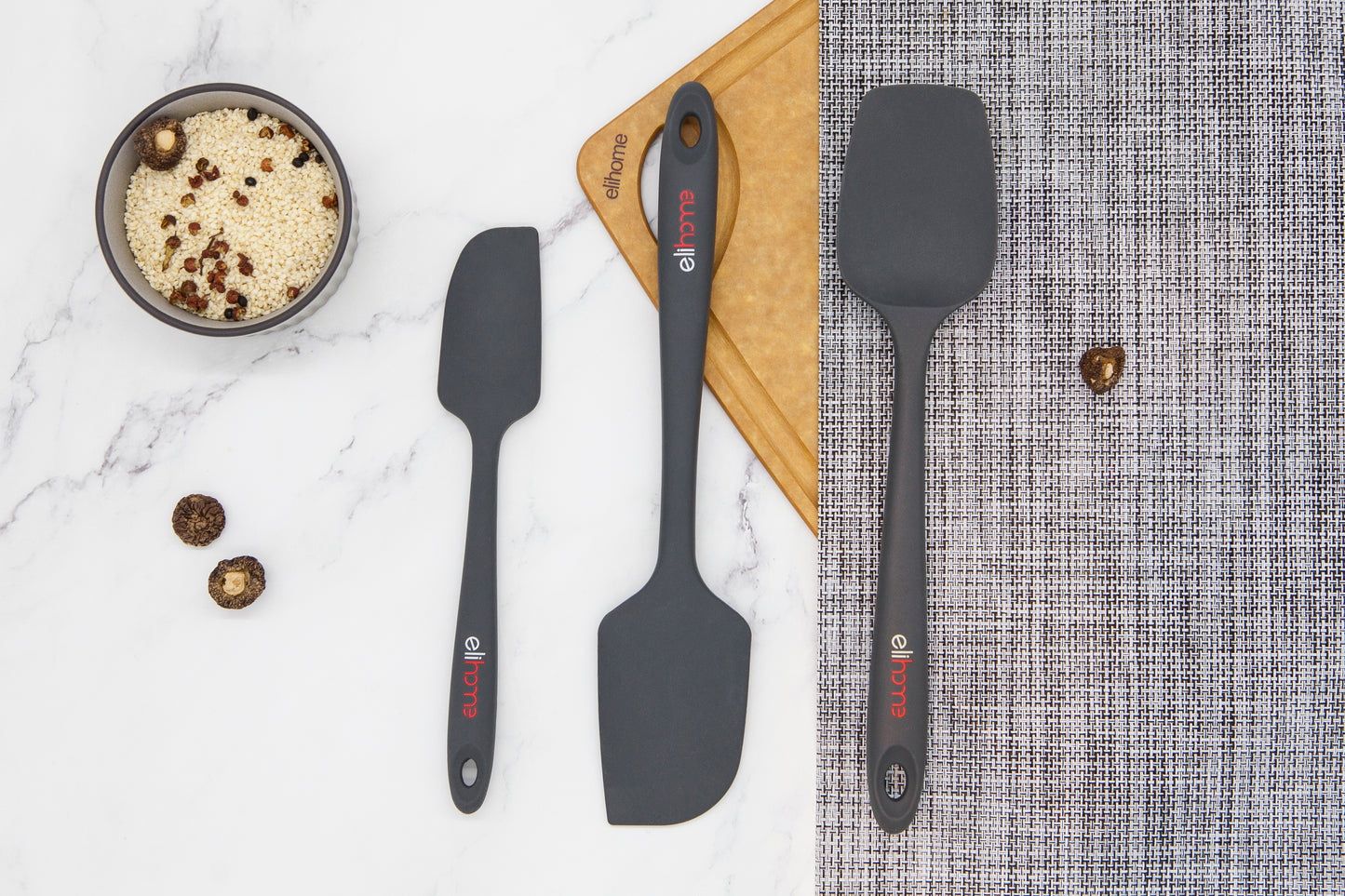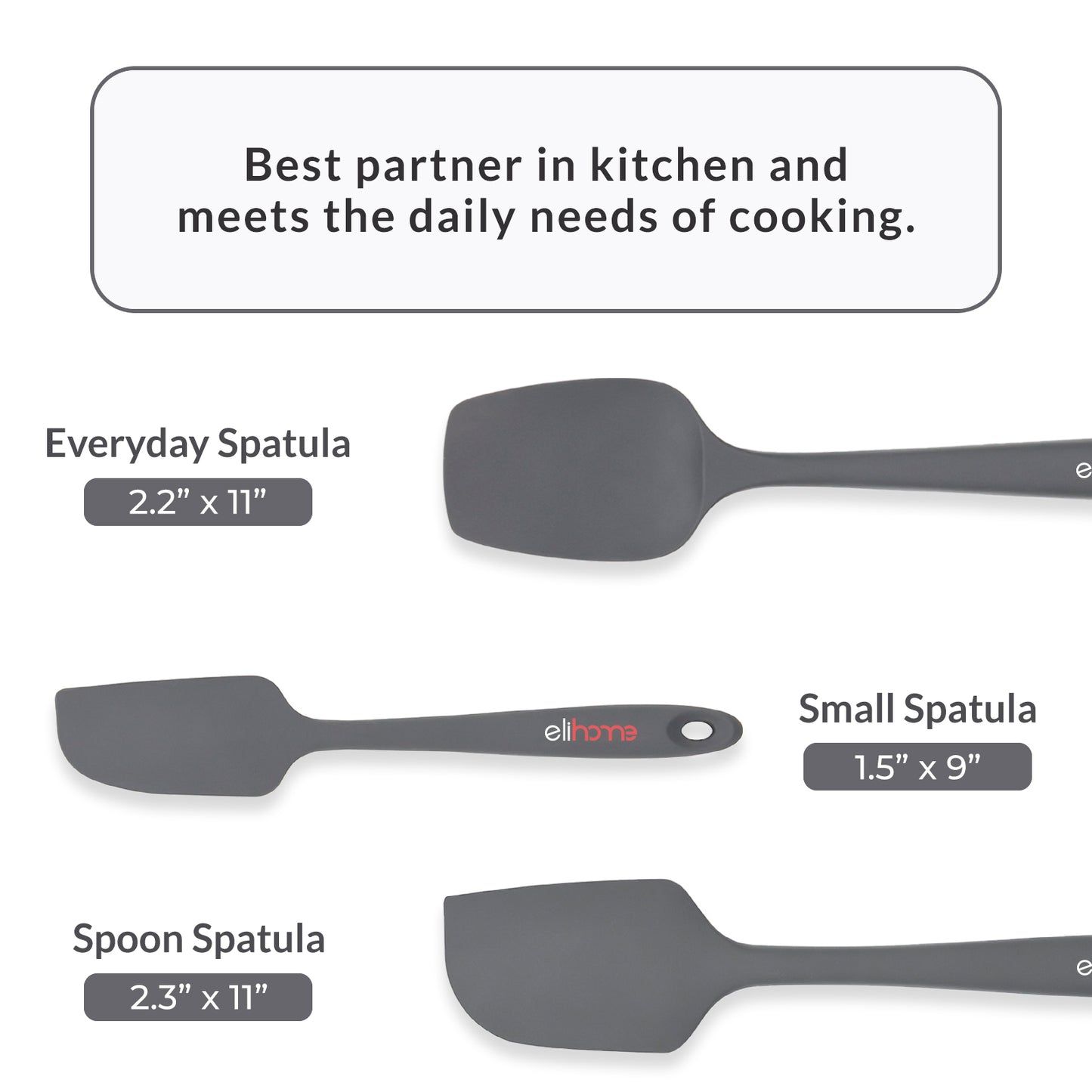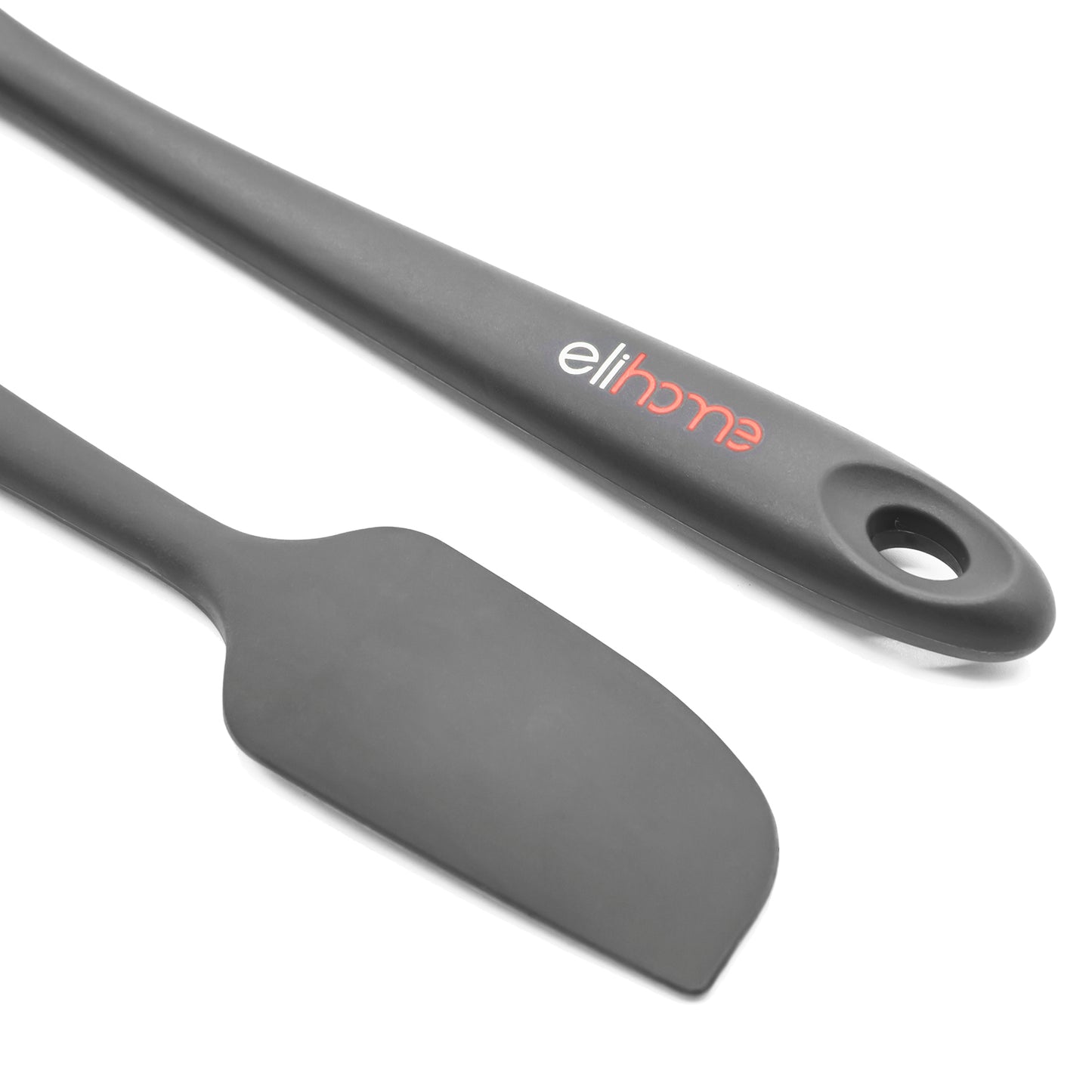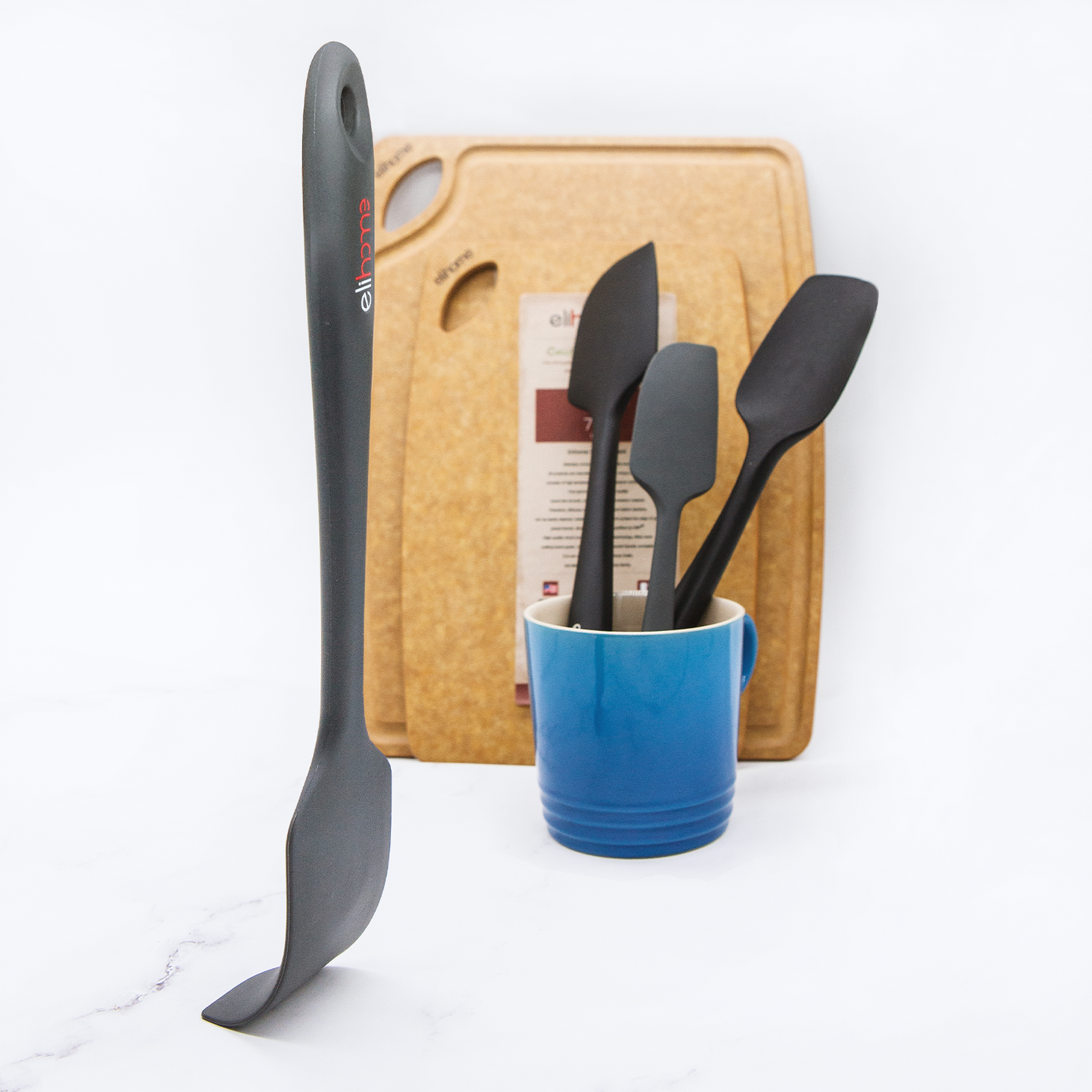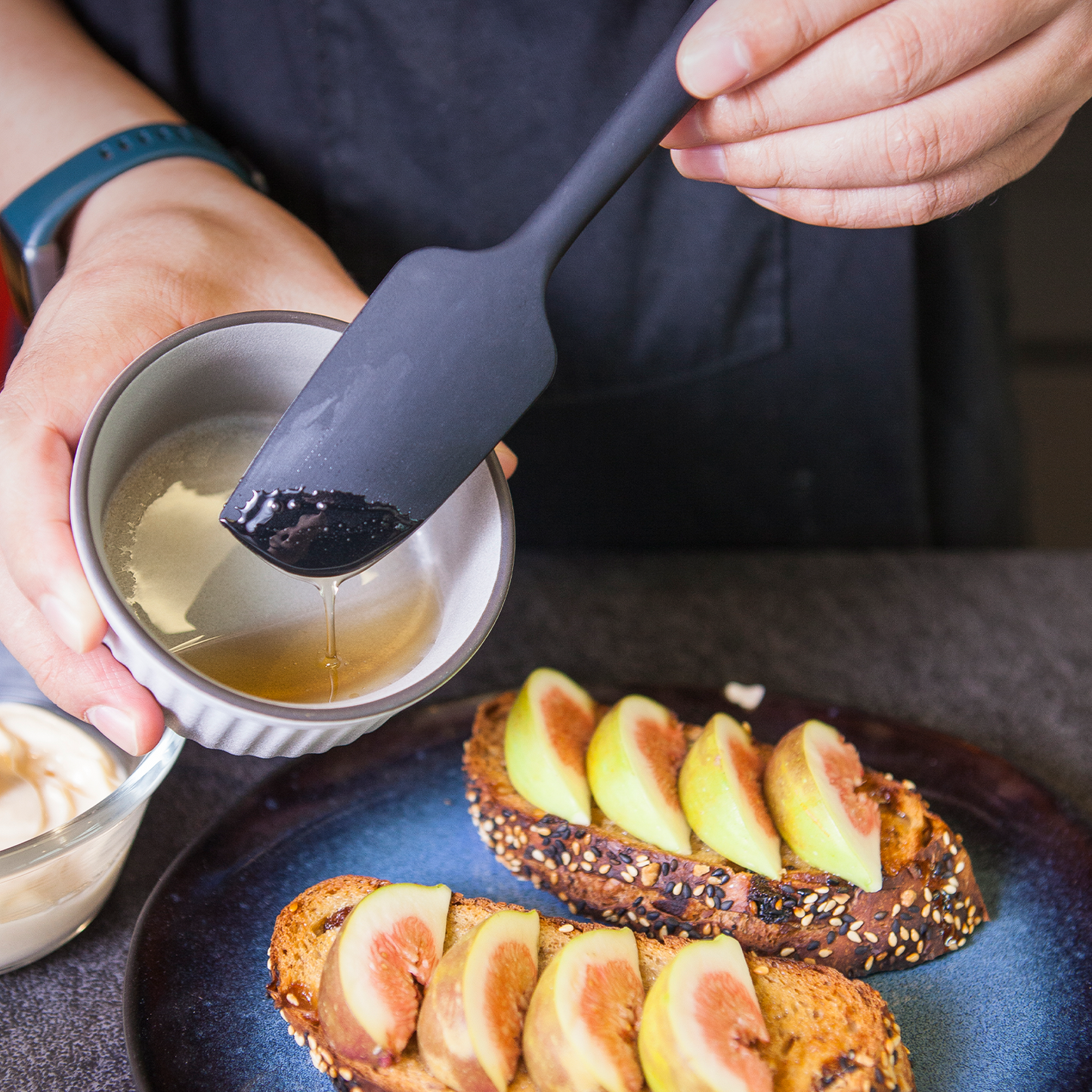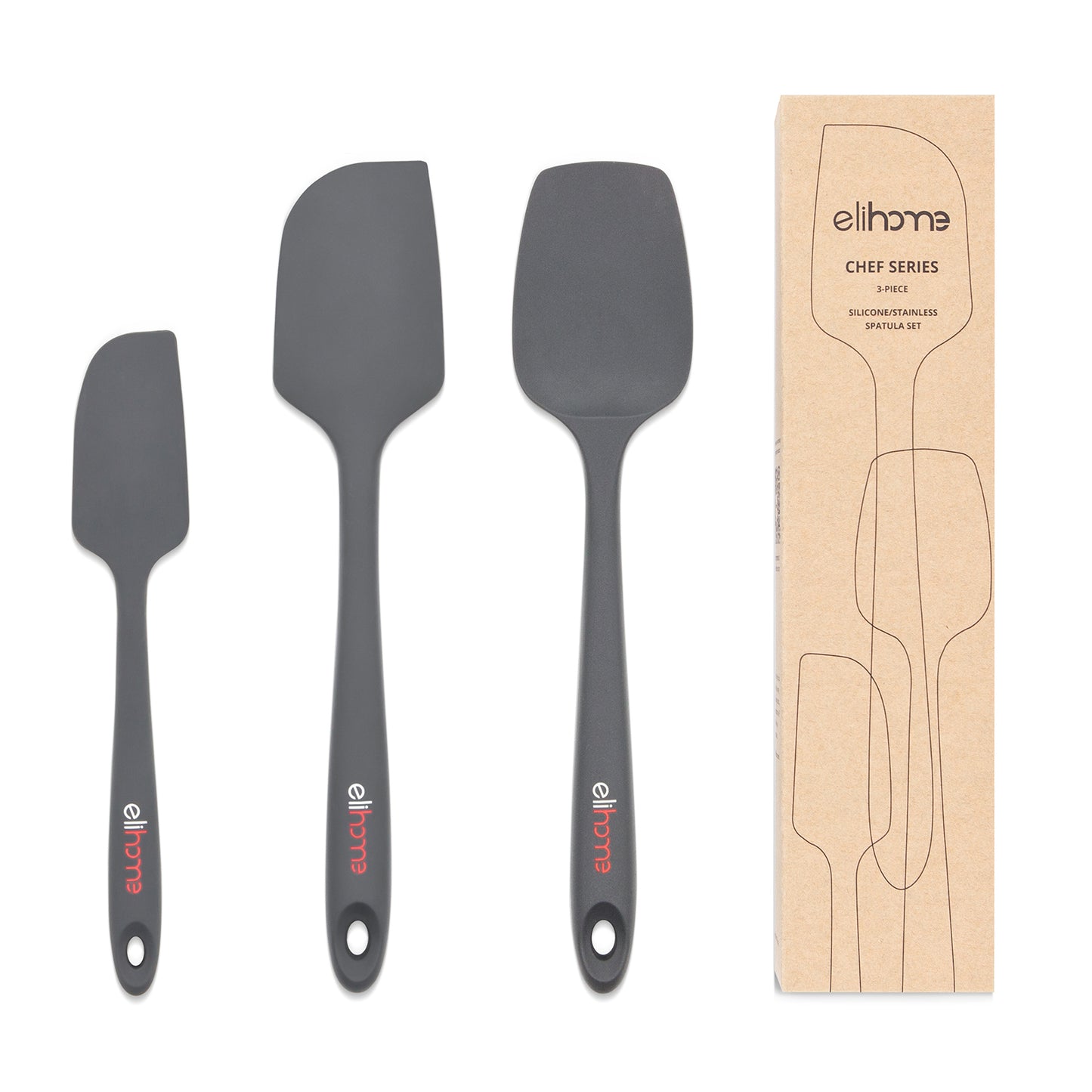 Spatulas Great! Packaging Not So Much...
I have only had them a couple of weeks. But, I am impressed so far. They are nicely sized and handle jobs well. My only negative would be the packaging they came in. They were inside a recyclable cardboard box. Which the company lets you know. But, that box was wrapped in a thick bubble wrap, which was then placed inside a bubble lined envelope. Not sure why, unbreakable, silicone spatulas need so much wasteful packaging.
Some of my most used kitchen utensils!
This is a great set to have in your kitchen. Would make a great wedding and/or house warming gift for someone. They are extremely durable with just the right amount of flex. I like the 3 different sizes so I have one for any job in the kitchen. I would have a hard time picking one as my favorite and I use them all equally. The largest one has a dip in the middle making it a kind of spoon which is really helpful. Most definitely a good value.
Solid quality build, Not much flex. Wort the extra $$$ over budget sets.
I love cooking with silicone spatulas. I never seem to have enough on hand. These were great. They held up heat-wise. They performed well in rigidity (large steel core, but nowhere near the point of making the tools heavy and unwieldy). The larger spatula had much less flex than cheaper competitors (See pictures. This set is gray The competitor is red. I could flex this 100 degrees versus about 180 in the competitor).
While you need some flex, 180 degrees is too much, That being said they cost more. This set is really good. Worth its price. If you have $5-7 extra to spend get this 3 piece premium sets. If you pick the cheaper set you'll live, but don't ever try these because you'll regret what you're missing.